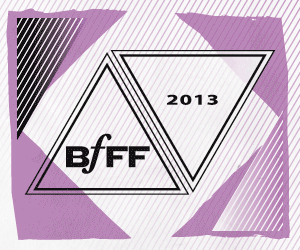 Piovra es partner de FIer Management, agencia organizadora del Berlin Fashion FIlm Festival, para la distribución del programa de cortometrajes ganadores de la edición 2013 del festival.
Esta sesión de cortometrajes presenta la visión de diseñadores de moda, cineastas y profesionales de la industria. La programación proviene del Berlin Fashion Film Festival, un festival de cine enmarcado en la Berlin Fashion Week, que combina películas y presentaciones para mostrar el panorama del talento emergente internacional.
Los films seleccionados son evaluados por un jurado que otorgan premios por las siguientes categorías: filmmaking duo Alexandliane for Best Cinematography, makeup artist and beauty expert Boris Entrup for Best Makeup and Hair, international star DJ HELL for Best Music, Final Cut editor James Rose for Best Editing, creative director Michael Schachtner for Best Idea/Script, Vogue Italia's senior editor Sara Maino for Best Fashion, and international Production Designer Steve Summersgill for Best Production Design.
Puedes seguir la edición 2013 en su web: http://berlinfashionfilmfestival.net/